Musical Theatre Camp
Ages 6 1/2 – 12
RATS! The Story of the Pied Piper!
Give your child a chance to shine in this published mini-musical, sure to captivate both girls and boys. RATS! The city of Hamelin is overrun with them and the citizens are in a tizzy…..until the mysterious Pied Piper appears, offering to solve the dilemma (for a small fee, of course). We'll work together for five sessions to rehearse and entirely produce this clever and witty show, including songs, staging, props and costumes. We will feature a public performance on the final camp day.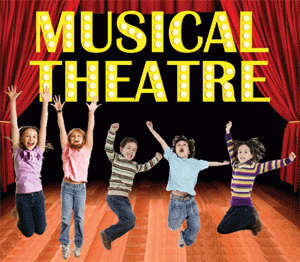 Classes are 3 hours long.
June 5-9 or July 31 – Aug 4
June: 1-4 PM (Monday-Friday)
July: 9 AM – 12 PM (Monday-Friday)
Total Fees: $135 (includes materials deposit)
Deposit: $35 – Receive $5 off balance when you register before April 30!

Camp Materials include:
Musical Score
Show props
Simple costume pieces
Daily snacks