Dew-Drops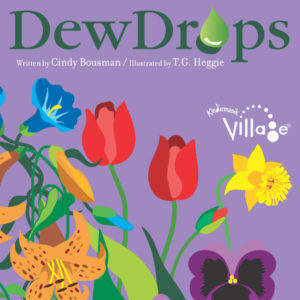 For ages 0 to 2 years with adult
Stop and smell the roses – and lily of the valley, tulips and pansies! Treasure the time of smiles & bonding in this unit rich in movement, song, rhymes and instrument play. Dance an Irish jig, and learn how to incorporate traditional songs like "Did you Ever See a Lassie" and "Lavender's Blue" into your day to make great parenting easier. Routines like Intentional Touch, Exercise, and Instrument Play become cherished rituals and provide what your baby needs to advance his physical, language, cognitive, social and emotional development as well!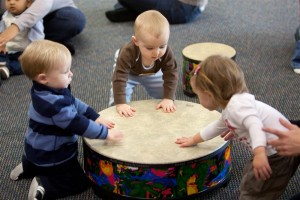 Times:
JUNE 6-28: Tuesdays 9:15-10 AM or 5:15-6 PM
JULY 11-AUG 2: Tuesdays 11-11:45 AM or Wednesdays 5-5:45 PM
Type: Parent/child interactive 45-minute class
Total Fees: $84 Total fees including materials

Deposit: $35 (non-refundable) – Receive $5 off your balance when you register before April 30!
June and July Sessions contain unique (different) content. Get both sessions for $148!

Materials:
Home CD
Flower Wall Banners
instrument
Literature Book: "Dew" Baby Board Book