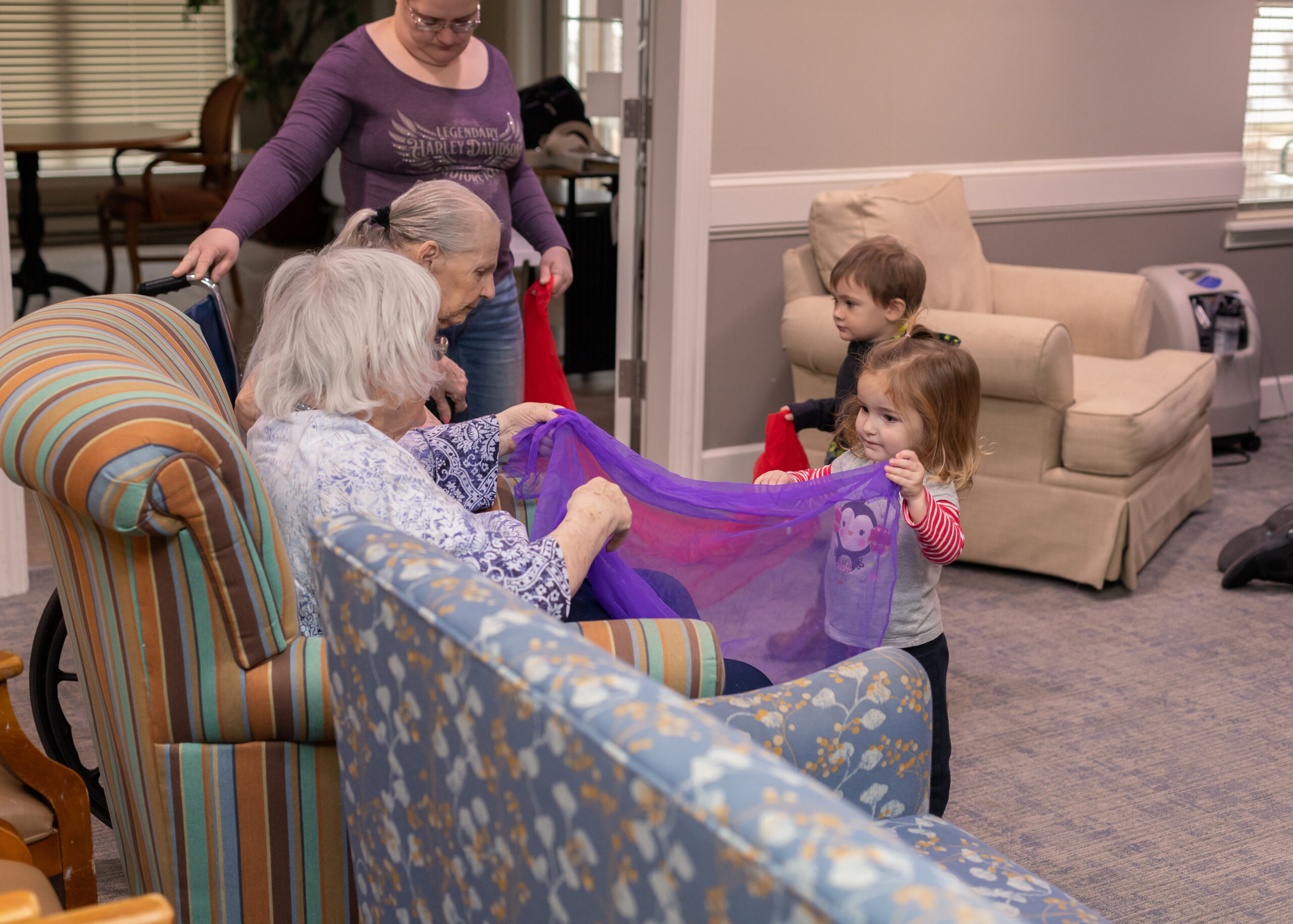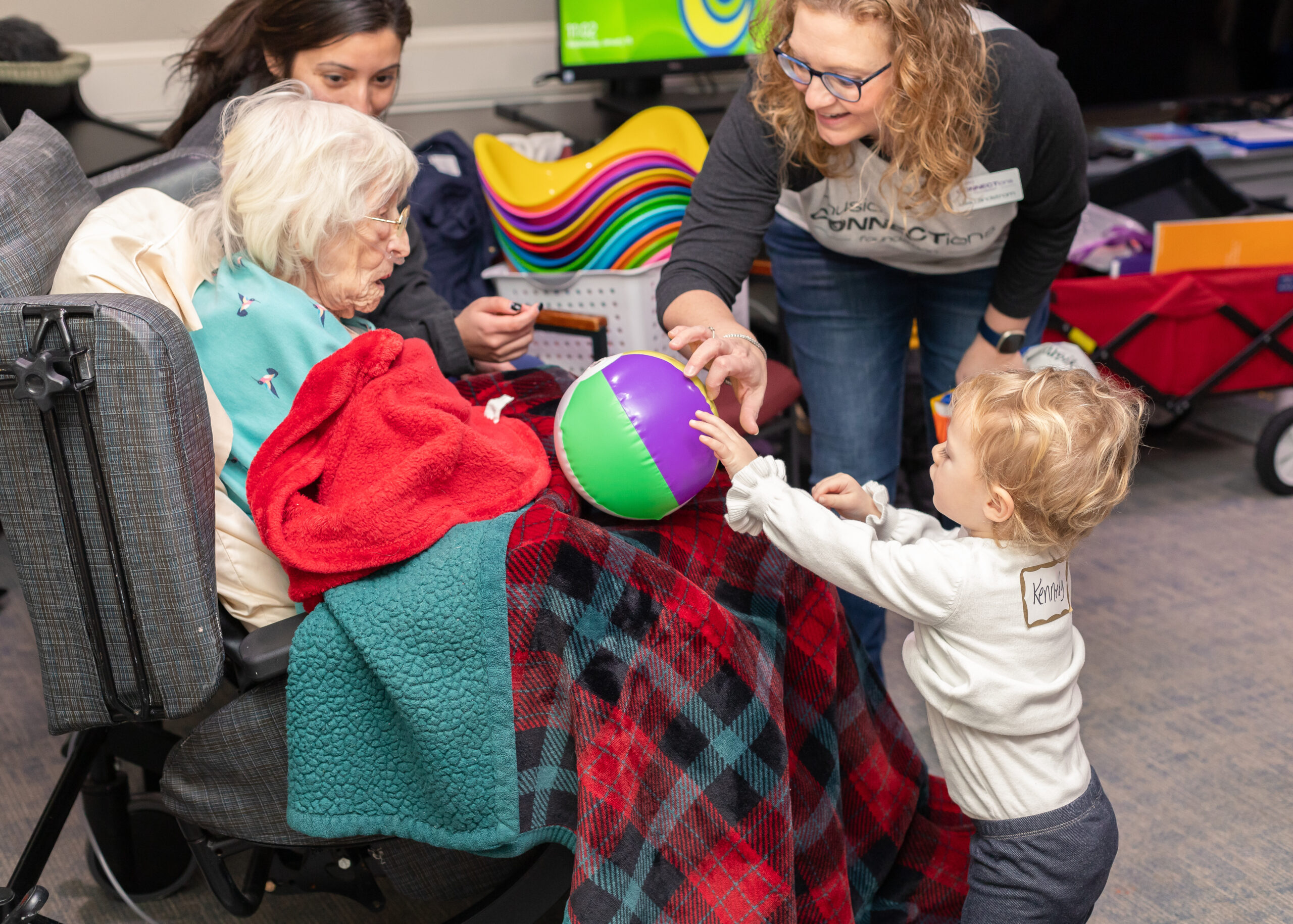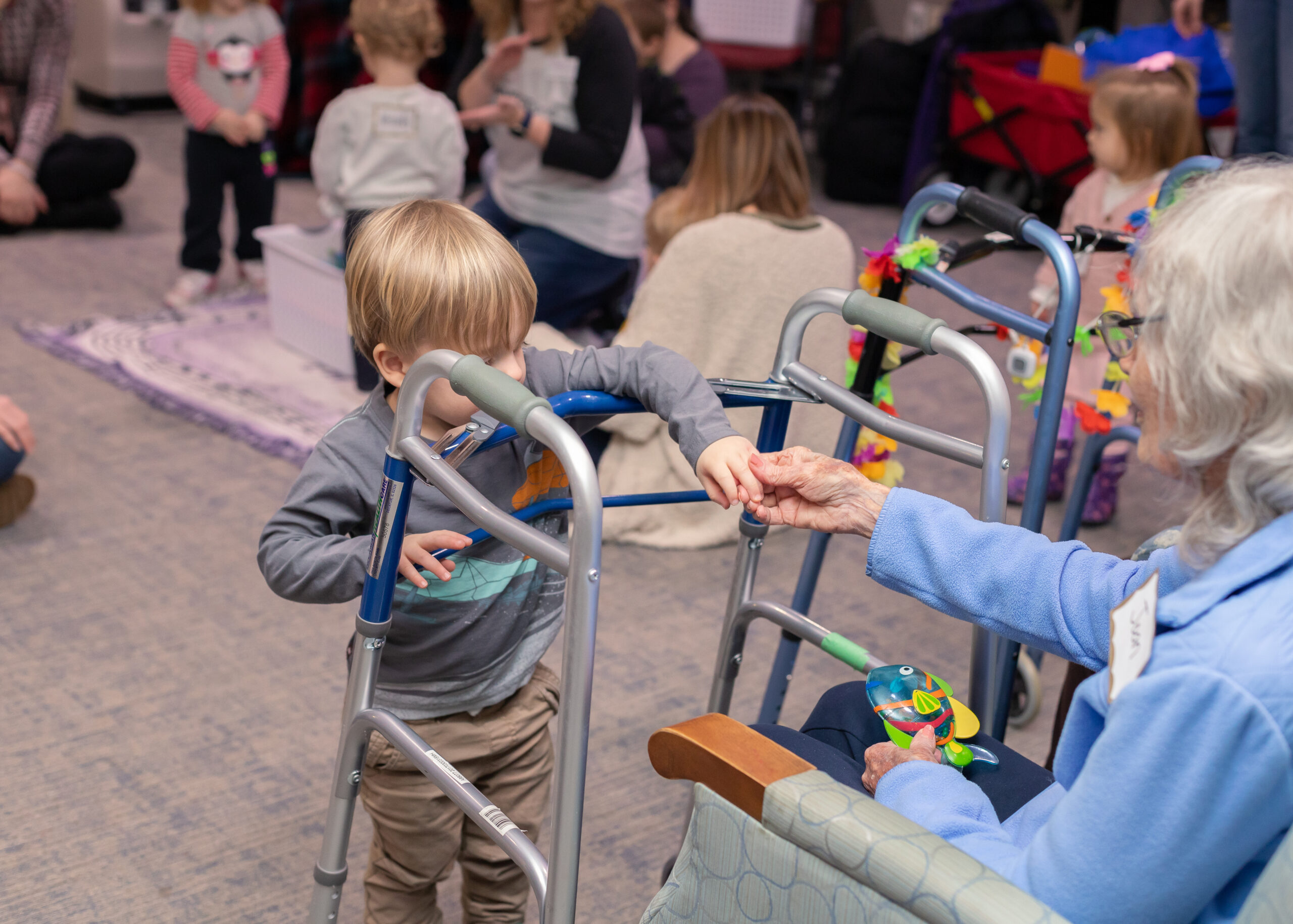 Connections that Last a Lifetime...
Kindermusik with Grandfriends is a Program offered at local Senior Centers. Children with caregivers are brought in for a Kindermusik class - a time of Music, Movement, Stories & Instrument Play - surrounded by seniors who are invited to participate. Recent research suggests that seniors have longer-lasting periods of alertness and interactive social behavior following Kindermusik classes. Current programming is ongoing at Luther Oaks Senior Living Community in Bloomington, IL, and programs have been offered at Westminster Village and Heritage of Care as well. This program is supported by our non-profit foundation.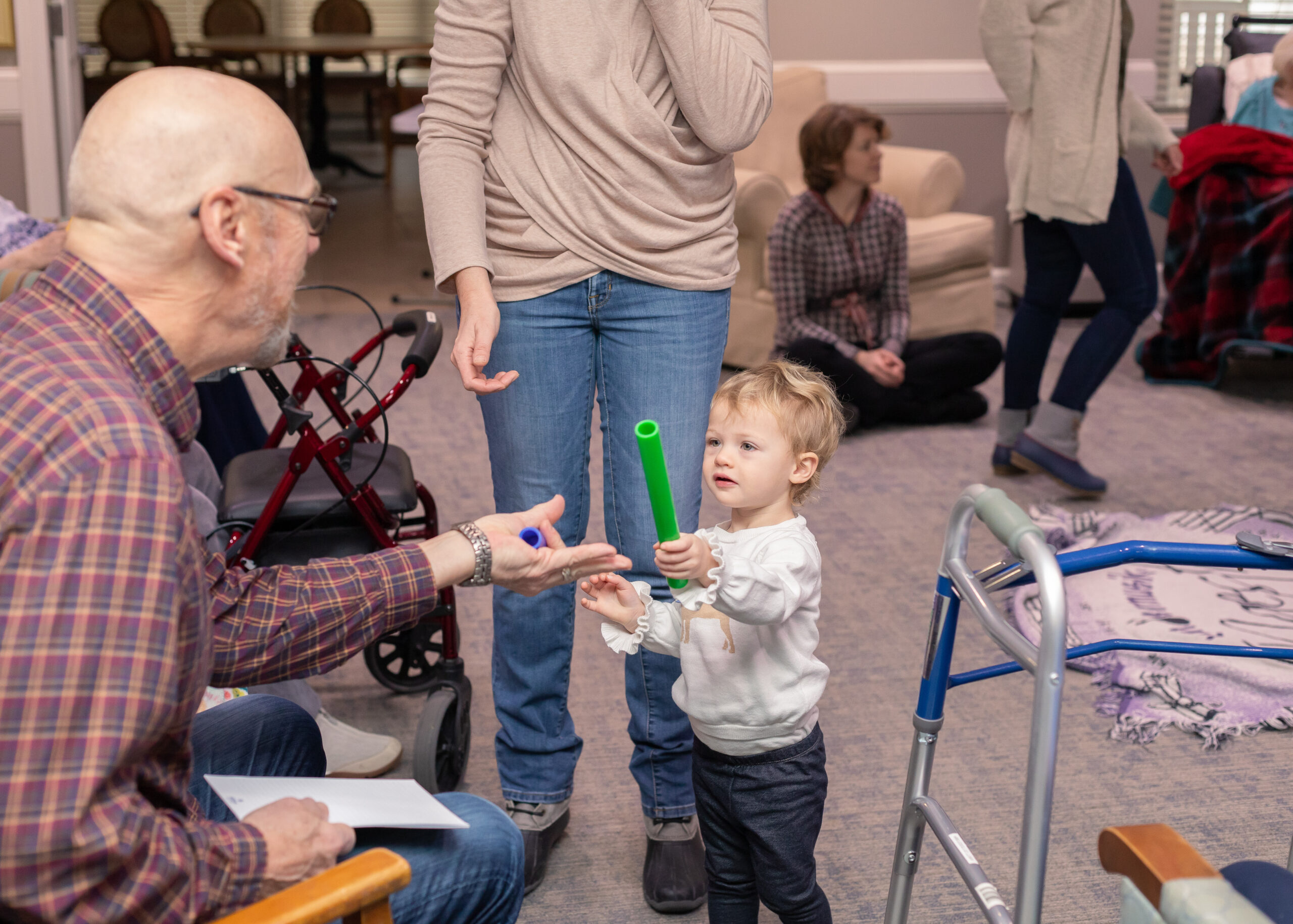 Tuesday at 1:00 - 1:45pm (January 10 - March 14, 2023)
Luther Oaks Memory Care Unit called "My Tapestry"
Kindermusik! Guided Music, Movement & Play for children, parents & seniors
Wednesday at 10:30 - 11:15am (January 11 - March 15, 2023)
The Village At Mercy Creek Assisted Living Community
Kindermusik! Guided Music, Movement & Play for children, parents & seniors
But most importantly... WHY: