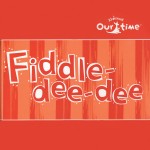 For 2's and 3's
Siblings 1.5 – 6 yrs welcomed to join for a Family Style experience;
(sibling babies under 1.5 free)
Treasure the dedicated time together as many exciting animal characters in this unit meet your child's emerging interests and physical skills. Stringed instruments are a feature, and you can "bring home" the violin and cello as you listen to the robust album and read "This Little Piggy Played the Fiddle" throughout the year.
Dates/Times:
JUNE 4-25: Tuesdays 9:15 AM, 10:15 AM, 5:15 PM, or 6:15 PM
JULY 9- July 30: Tuesdays 9:15, 10:15 AM, 5:15 PM, or 6:15 PM
Type: Parent-child interactive
Total Fees: $85 (includes materials deposit below); $42-2nd child, $32 Add'l siblings; (Babies Under 1.5 Years FREE)
Receive $5 off your balance when you register by April 30!
Sign up for both sessions (unique content) for the special rate of $150!