For infants and Toddlers to 2 years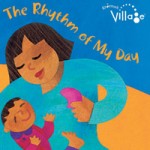 This multi-aged class helps children follow along OR take the lead, even at a young age, and is designed to help you incorporate rhythm and music into your daily routines. We'll "Sing Together" as we "Wash the Dishes." "Walk All Around," and do the "Twinkle Dance." Routines like Intentional Touch, Exercise, & Quiet Time become cherished rituals and advance physical, language, cognitive, social and emotional development!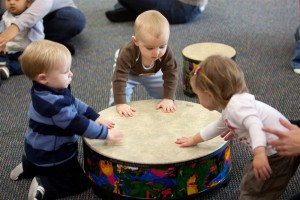 Dates/Times:
JUNE 4-25:
Tuesdays 9:15, 11:30, 5:15
JULY 9-30:
Tuesdays 9:15, 11:30, 5:15
Type: Parent/child interactive 45-minute class
Total Fees: $85 Total fees including materials

Deposit: $35 (non-refundable) – Receive $5 off your balance when you register before April 30!
June and July Sessions contain unique (different) content. Get both sessions for $150!

Materials:
Home CD
Flower Wall Banners
instrument
Literature Book: "Dew" Baby Board Book